Working for the people of California
Building a Stronger Economy
Small business is the lifeblood of the American economy. As a member of the Small Business Caucus, I continue to foster bipartisan relationships in order to cut bureaucratic red tape, level the playing field, and create economic conditions for business of all sizes to thrive and succeed. I also believe it is vital for our economy and the well being of American families to prioritize women's economic security. That's why I have fought for equal pay for equal work, expanding paid family and sick leave, and increasing access to affordable child care.

Opposing DC-Insider Perks
Washington is a disaster, filled with career politicians focused on petty partisan politics and their own perks and privileges. I am not a career politician and I never will be. Members of Congress are public servants and should absolutely not receive special privileges at the expense of taxpayers. That's why I have voted against any pay raises for Congress, and I wrote legislation prohibiting Members of Congress from using taxpayer money to fly first class. In 2017, I introduced legislation making it illegal for any federal official to use their position for personal profit.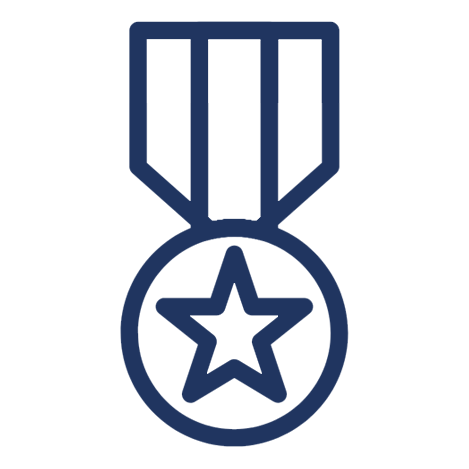 Standing Up For Our Veterans
Serving the veterans who have served our country is a true honor for me as a Congressman. I take our responsibility to them and their families very seriously. These men and women sacrificed their lives for our country and their service deserves to be honored. I have helped hundreds of veterans cut through red tape to get the benefits, health care, and recognition they have earned. I've led the charge on protecting our servicemembers and veterans by shining a light on the dangers of the use of burn pits in combat and I also started Veterans University, a yearly event that has helped thousands of veterans navigate their benefits system.

Fighting To Protect Our Environment
One of the greatest crises facing this district and Southern California is the dying Salton Sea. It poses a significant threat to the families in our region and I have been working with local, regional, and federal stakeholders since my first day in Congress to secure funding and address this issue head-on. We must work collectively to protect our drinking water and air supply. I am also working hard to shine a light on environmental justice. That's why I introduced a landmark piece of legislation called the Environmental Justice Act of 2017 along with my friend Senator Cory Booker of New Jersey. We must do better at addressing these pressing issues and making progress to address climate change.

Working To Expand Access To Affordable Healthcare
As an emergency physician, I understand how critically important it is for every American to have access to quality, affordable healthcare. While some improvements have been made, our system remains imperfect and too expensive. I voted to prevent insurance companies from denying coverage to people with pre-existing conditions and I am working to make out of pocket costs and prescription drugs more affordable while continuing to ensure that insurance companies are not allowed to discriminate against women. Lowering out-of-pocket costs is a top priority for me in Congress, in addition to addressing the opioid epidemic and reforming our system to ensure everyone has access to quality, affordable healthcare.

Serving People By Cutting Red Tape
While Washington remains gridlocked, I am committed to serving and helping constituents with the problems they have with the federal government and cutting red tape. I'll never forget I work for YOU. Whether it's helping a wounded veteran get the health care he or she deserves, or an older couple seeking the Social Security benefits they have earned, I and my staff are ready to help. Whether it is helping our veterans and children or small businesses, honoring our local police and first responders or holding community events, I fly home here nearly every week to serve the people of the 36th District.